Valextra presents: the Edge of Urban Movement
In celebration of our dynamic hometown of Milan and our founder's devotion to the art of observation, Valextra is proud to present The Edge of Urban Movement, a collaborative project that brings together the city's pre-eminent creative community and its most revered landmarks.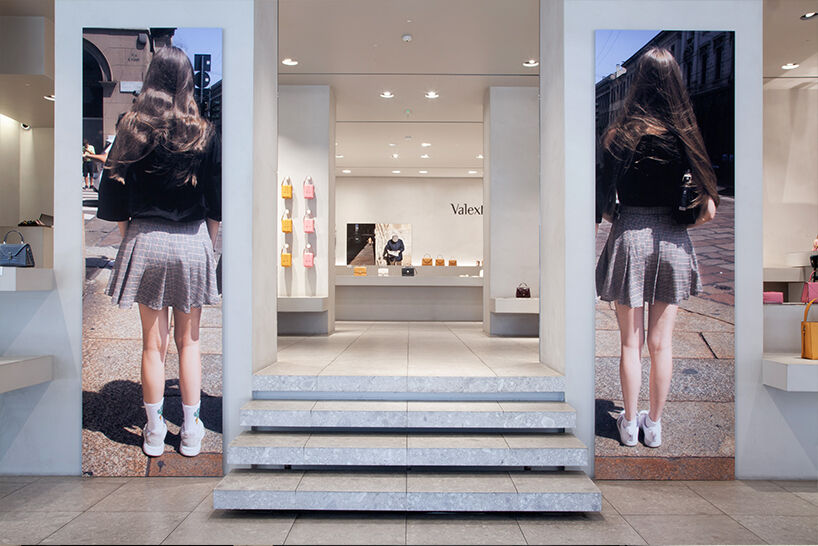 Four gazes of four photographers observing Milan: SignTimes
Introducing "SignTimes", our photographic project in collaboration with Milan-based visual thinkers Perimetro that sees four exceptional photographers lens their interpretation of 'urban movement' in Milan. In their unique works, Rafa Jacinto, Guido Morozzi, Riccardo Cattaneo, and Carolina Lopez provide a candid portrait of the city, shining a light on the dynamism and dichotomy that continues to inspire Valextra. The four photographers' creative spirit lies at the very edge of urban movement in Milan. Rafa Jacinto, pursued the city's light (as is his modus operandi), capturing the reflections and refractions of the sun like a spot-lit stage. Guido Morozzi explored the juxtaposition between the urban scape and its inhabitants, presenting it through a revelatory lens. Riccardo Giacinto focused on the deep transformation of the city, through the spontaneity of everyday life. Meanwhile, Carolina Lopez explored the social and subjective experience of being a woman.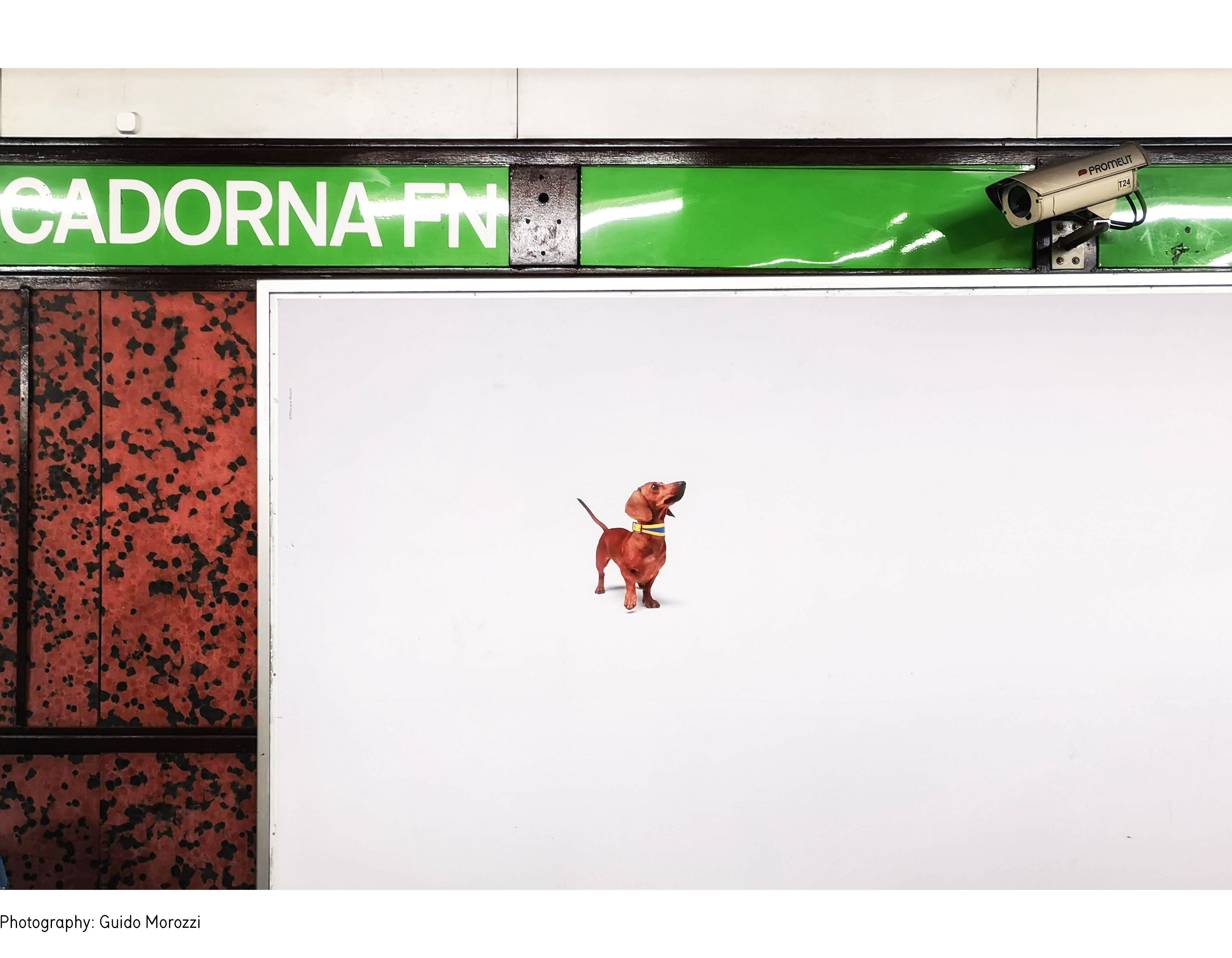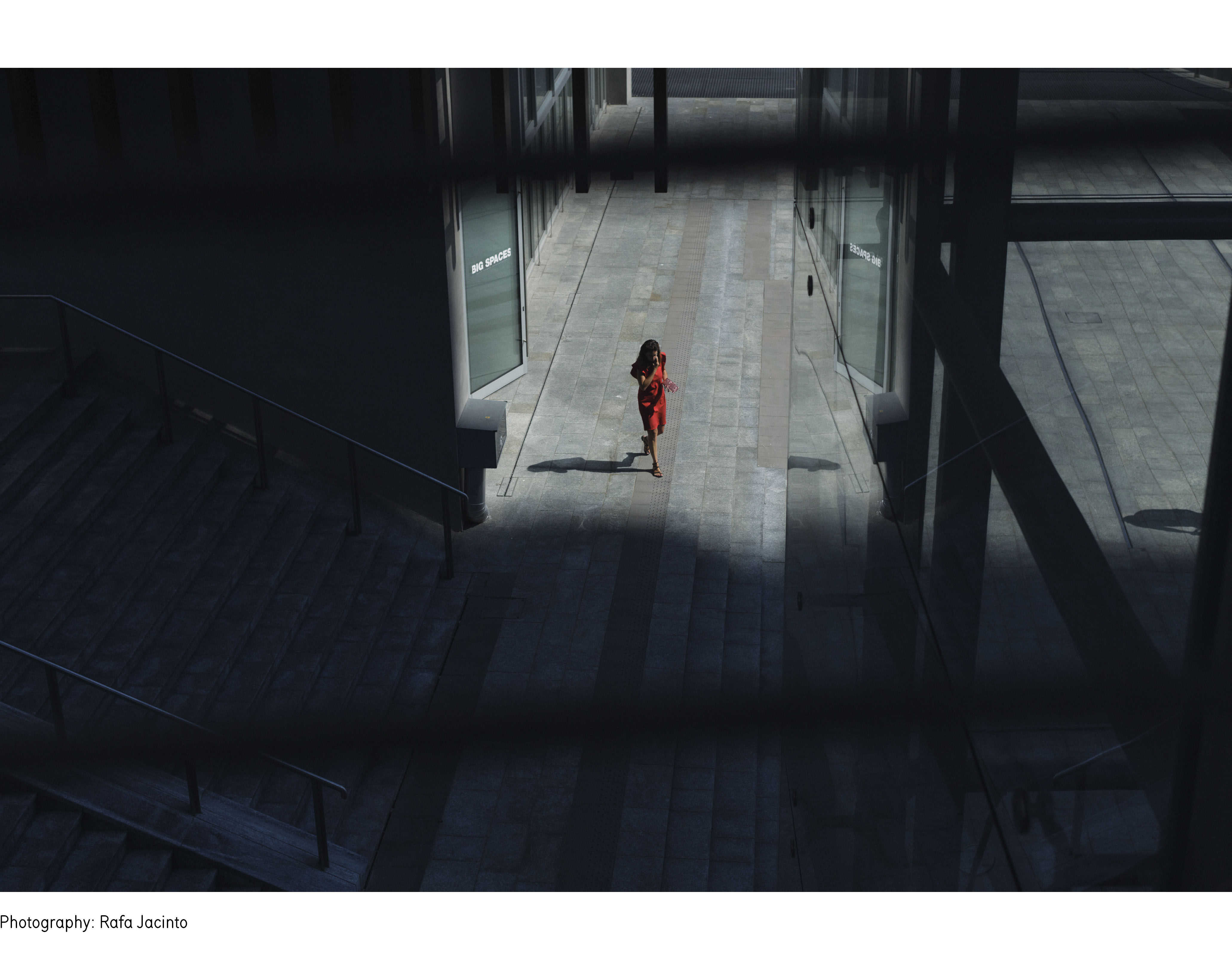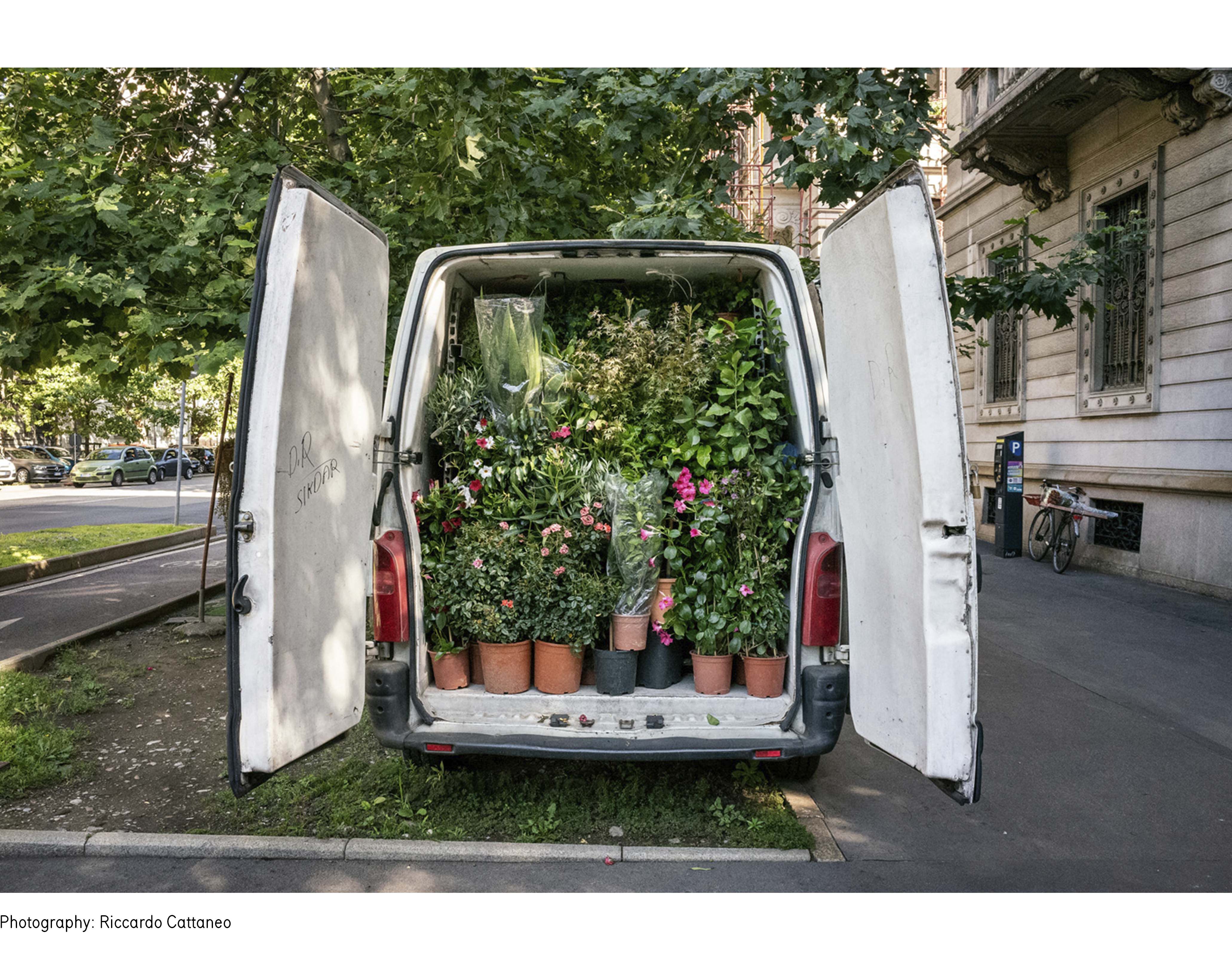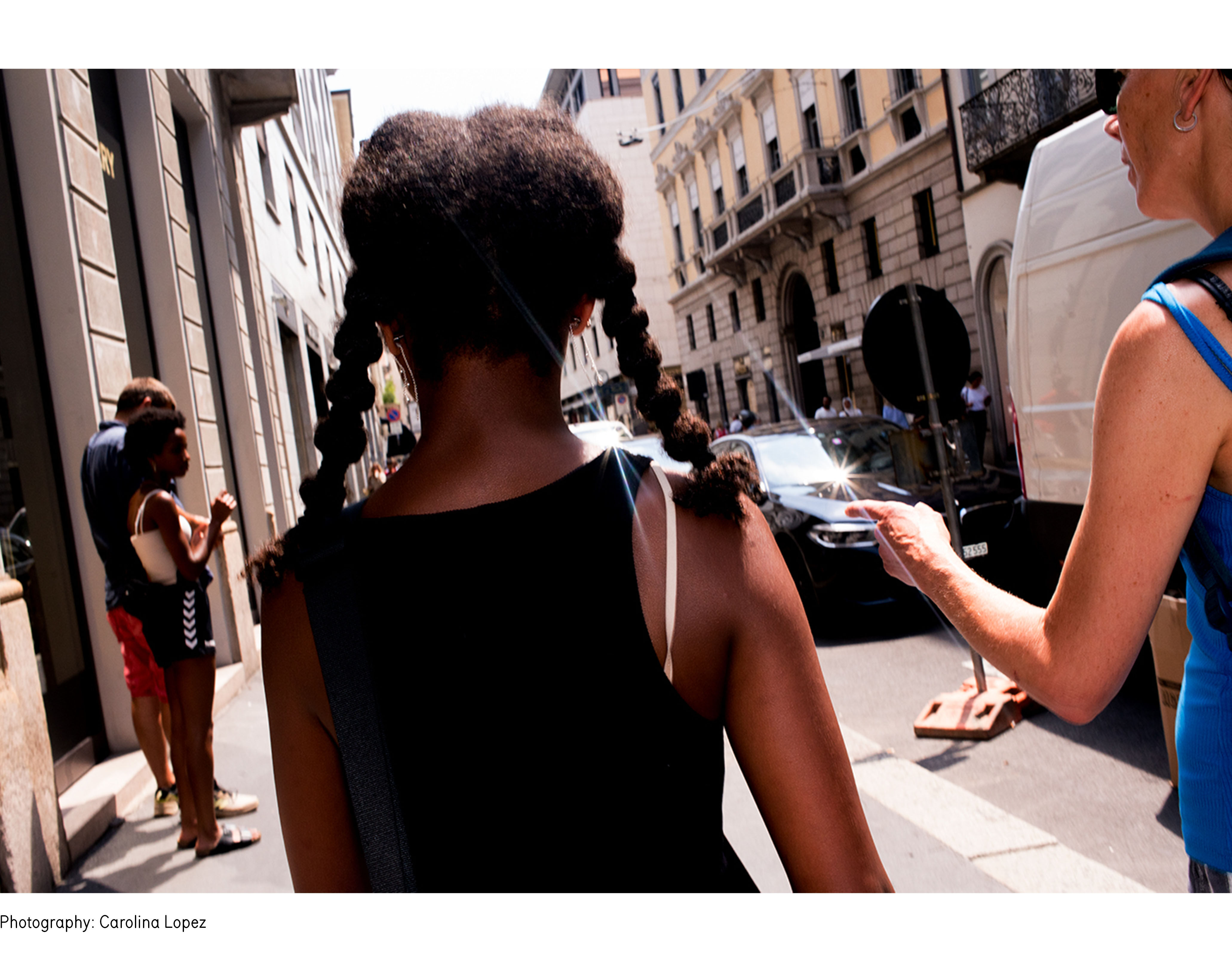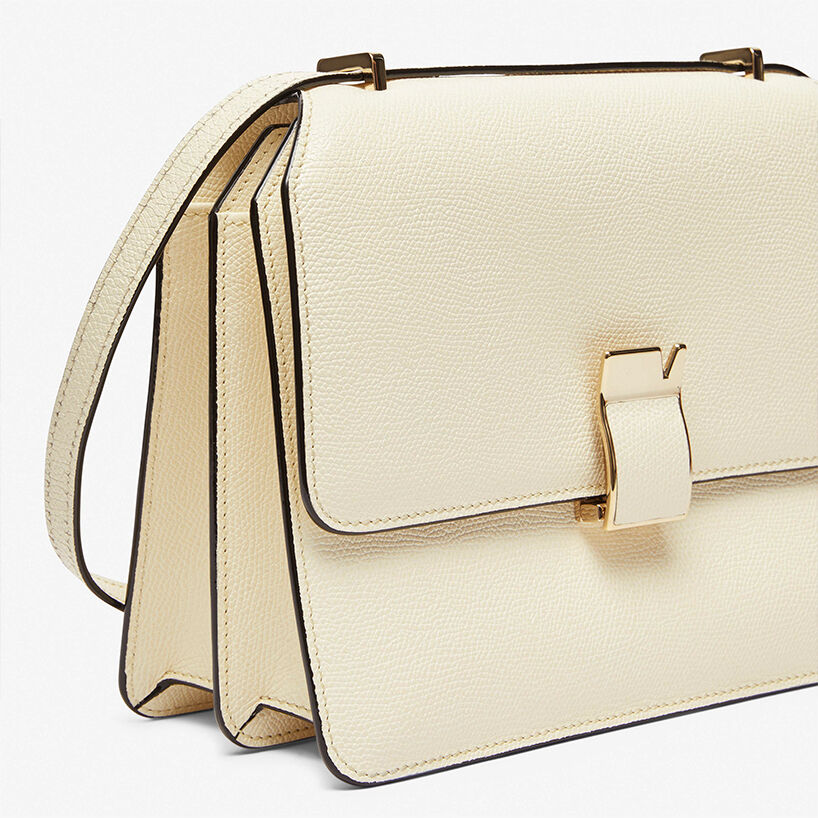 NoLo Bar in Valextra Boutique
Sign Times will proudly preside over the new NoLo Bar in our Via Manzoni flagship boutique, a cocktail bar named after our latest ode to urban craft, the NoLo handbag. To complement the occasion, the renowned Milanese mixologist Filippo Sisti has been commissioned to create a special cocktail named after Fontana's original icon of engineering, the Tric Trac, creating a celebratory environment that remains distinctively and dynamically Valextra.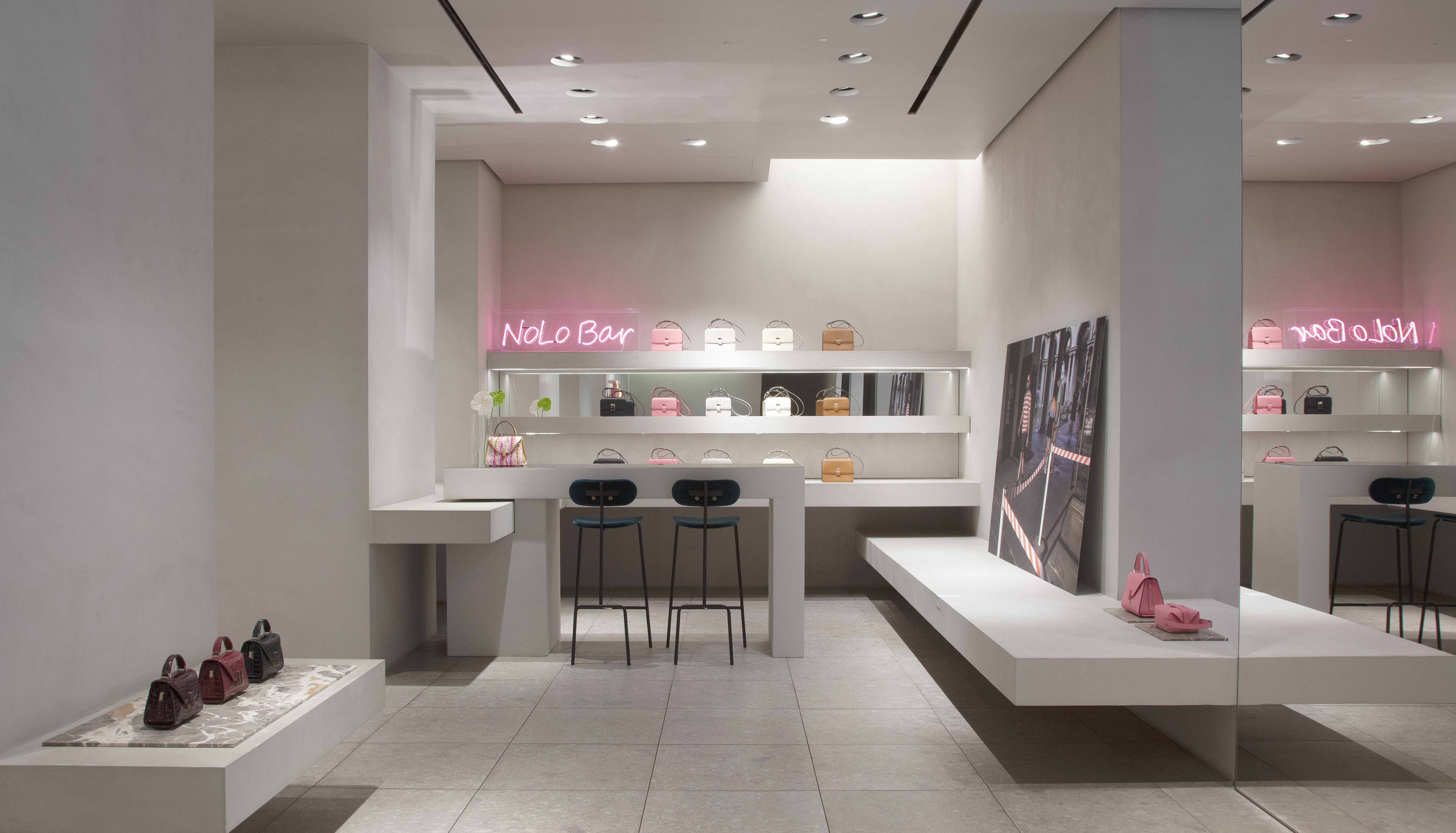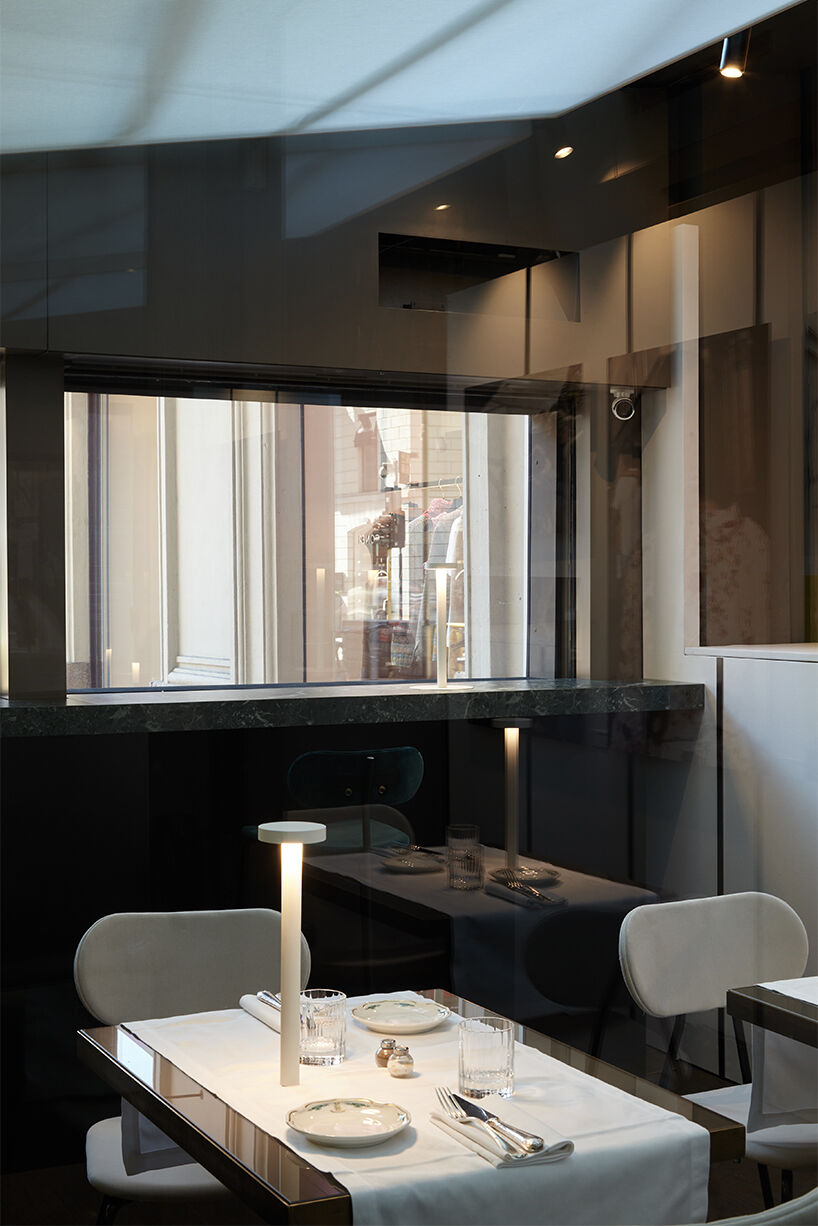 Valextra Caffè
At the Grand Hotel de Milan, Valextra will transform the famous terrace of its Ristorante Caruso Fuori into the Valextra Caffé. An immersive embodiment of Valextra's distinctive codes with our black lacquered Costa edging framing a Valextra Green and Pergamena White space, a preview of the Sign Times photographic project and a selection of legendary Milanese dishes on the menu which have been renamed after our iconic handbags complete the experience. Situated at the crossroads of Via Manzoni and the prestigious Via Montenapoleone, the Valextra Caffé will be perfectly situated to encourage the very art of observation that our project celebrates, placing our guests both figuratively and physically at the edge of urban movement.