Observed In Milan: A Meeting Of Minds
Valextra and photographer Peter Funch share a passion for the art of observation.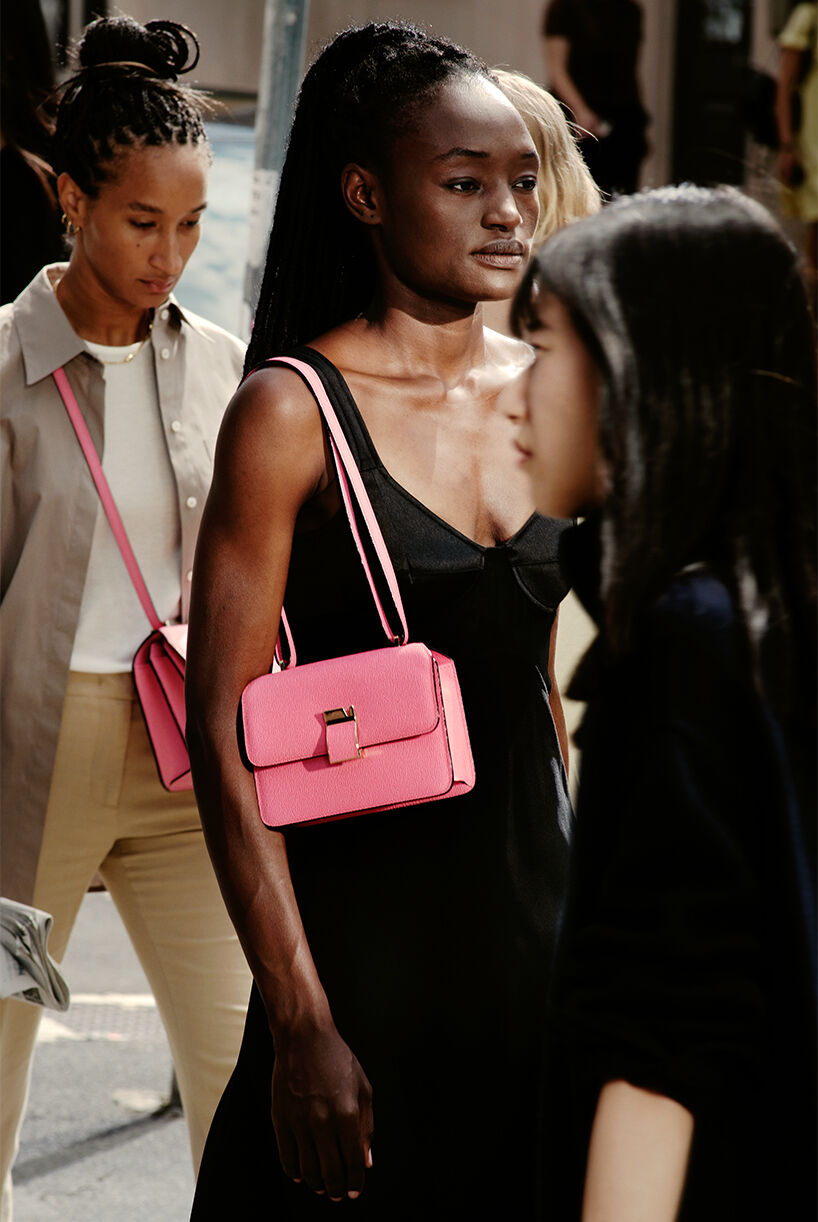 Valextra has been engineering beauty and pursuing urban craft since 1937; the art-photographer Peter Funch is a contemporary artist provoking social commentary, so, what bonds the two? The art of observation.
When it came to Valexta's new multidisciplinary concept, Observed In Milan, it fell to Funch to capture the newest introduction to our permanent collection, the NoLo, through his innovatory lens.
Like Valextra, Funch enjoys the process of people watching to inform his work and capture an essence that is as distinctive as it is dynamic. And, like Valextra, his work finds an intriguing tension between apparent opposites.
It was a "fascination with geography and social pattern" that first attracted Funch to develop his particular style of social-commentary photography, "understanding societies out of very small patterns [and] zooming in on a detail that gives a big picture", he says. "But it is also fascinating to people watch [and] to photograph people. Exploring the private world in a public space."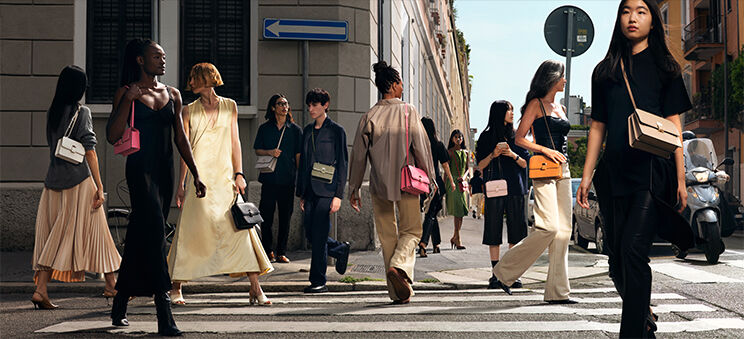 Such private moments of pleasure are what Valextra has always sought to provide with our leather goods, a stimulus that continues to this day throughout the atelier. Our artisans have been observing the movements of our Milanese clientele from the window of our original Via San Babila boutique since the 1940s from where objects of timely desire could be designed and engineered on the spot.
Funch's window on the world is his lens, and he seeks to shoot images that are both "calm and yet vibrant". It's the "small moments and variations of ways of looking, walking and talking that I keep searching for", he explains. For Observed In Milan, Funch brings the NoLo to life, as his post-production process that sees him digitally reposition elements to compose a seemingly naturalistic street-style image captures our sober construction in the spontaneous spirit in which it was engineered.
"The bags are essential, but it is very much about creating dynamic images with movement and elegance," says Funch. "It is also about making images that live in that interesting space between reality and fiction."
Observed In Milan, a meeting of creative minds.