women's iside collection
For an iconic leather handbag that caters to contemporary lifestyles, Valextra's Iside handbag is not only a Valextra favourite but a globally revered icon of urban craft. This top-handle handbag is distinctive for its sober silhouette and spontaneous transformation courtesy of its adjustable and detachable thin leather strap. Since its inception, its popularity has demanded new micro and mini sizes be engineered, growing both its appeal and legacy. Crafted by Valextra's highly skilled artisans, the Iside handbag is a quiet symbol of luxury – its black lacquered Costa edging and twist-lock fastening immediately identifiable as Valextra.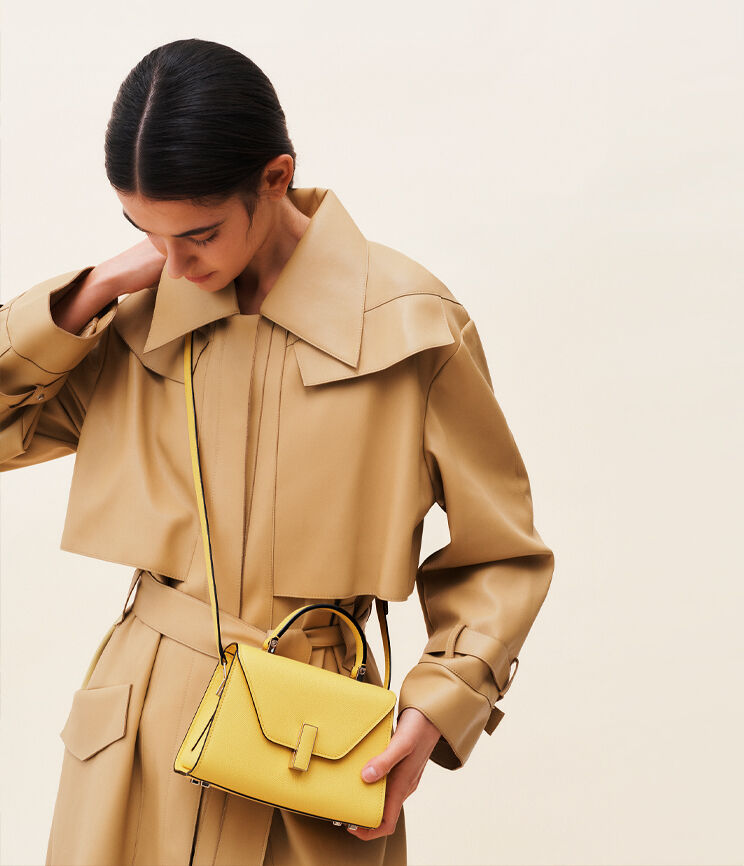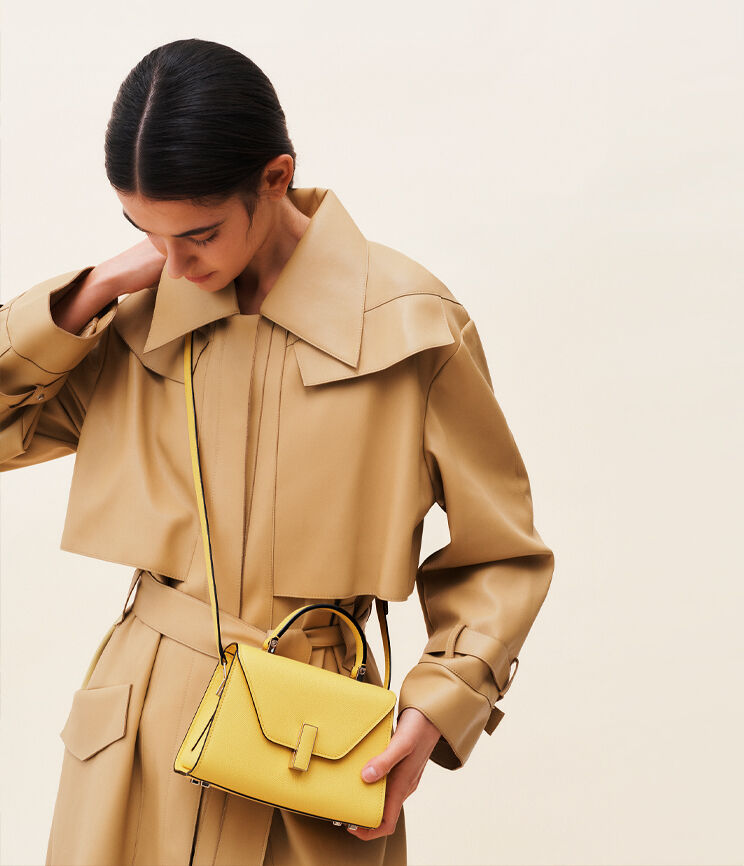 The Iside collection is a story of engineering beauty. An icon in Valextra's women's handbags portfolio, the Iside handbag arrives in five sizes – the nano, the micro, the mini, the medium and the large – to provide an option for every day, evening and night occasion. Defined by its architectural lines and robust construction, the Iside juxtaposes sobriety and spontaneity by virtue of its fully lined interior, intuitive clasp closure and elegant top handle and shoulder strap. Purses, card cases and small leather accessories complete the Iside line-up.
The Iside Collection