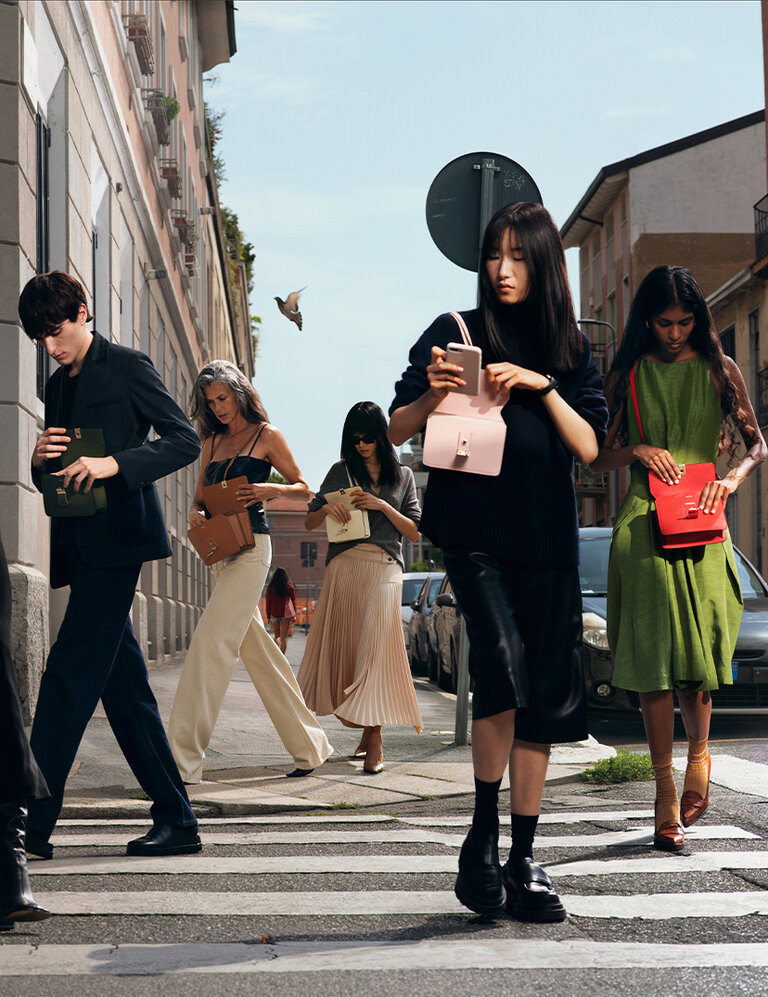 Valextra
Founded by Giovanni Fontana in 1937, Valextra's story starts in the city where it continues to flourish: Milano. Our home and our constant inspiration, its architectural juxtapositions and inimitable urban elegance have paved the way for over eight decades of iconic Italian craftsmanship. Constantly unveiling itself in beguiling and exciting ways, the city's tension between the austere and the intimate influences everything Valextra conceives and creates.
As one of Italy's oldest luxury leather-goods brands, Valextra remains relevant by existing in the present continuous, a concept that speaks to the contemporary spirit of our products that transcend time and trends and only gain in popularity and provenance.
From the iconic Tric Trac wristbag, first conceived in 1968, to the Iside handbag, conceived in 2011, preservation and innovation are symbiotic in our approach to craft and construction. Perpetual details, such as our black lacquered Costa edging; our fine, handpainted Inchiostro lines; and our famous shade of Pergamena white have endured as our discreet yet distinctive signatures.
Our commitment to engineering beauty in order to conceive meaningful everyday objects of desire dates back to Fontana. An engineer, an explorer and an entrepreneur, he incorporated floor-to-ceiling windows into the architecture of the original Valextra atelier on Via San Babila 1 so he could observe the everyday commutes of the Milanese and anticipate pieces that would fuse everyday function with aesthetic finesse.
This objective continues to be our modus operandi. As a result, a Valextra design is defined by its timeliness, encapsulating our constant endeavour to create essential and versatile items that embody urban craft.